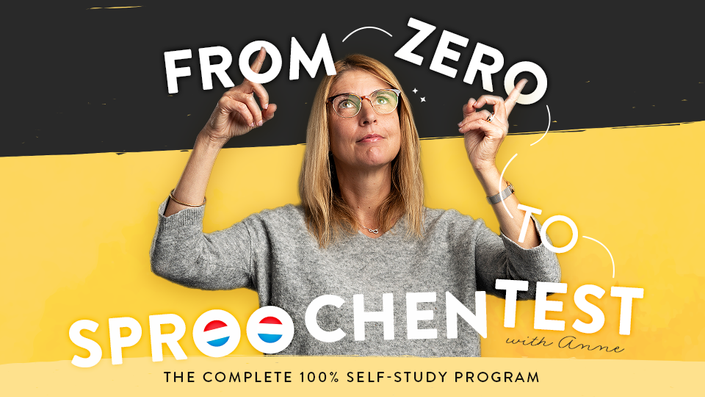 From Zero to Sproochentest - self-study course
The most flexible approach to Sproochentest preparation: Study in any location, at any time and always at your own pace!​
Welcome to your learning journey towards Sproochentest preparation. I am excited to get you started on your journey.
This is a complete course taught by me, your qualified & experienced Luxembourgish teacher
This step by step SELF-STUDY program helps you to prepare for the language exam to acquire Luxembourgish citizenship in just 6 months
With this self-paced online course, you will build a strong foundation of the language with module A1 then consolidate your knowledge with module A2 and finally prepare for the Sproochentest Oral exam with the module Sproochentest Prep.
What does the course contain?
This self-study course features 3 self-study online courses:

A1 Foundation is a course structured around an 8 chapter study guide designed to engage, explain and illustrate the nuances of Lëtzebuergesch. Through these chapters you'll get familiar with the basics of the language and within a few short weeks you'll be introducing yourself, talking about your family and your daily activities.
Module A1 Foundation features

1 study guide (8 chapters with exercises and solutions)

40 classroom video recordings

24 audio recordings

online flashcards

chapter tests
A2 Consolidation - you're going to be extending what you have learnt in A1. We will look at more complex vocabulary so to increase your range of vocabulary and, most importantly, you'll learn to manipulate the language so to be able to say exactly what you want to say, for example in a speaking test!
So within a few weeks you'll be talking about your home and town, your health and aches, talk about what you did yesterday or during your last vacation and talk about your future plans.

This course is based on a carefully constructed pedagogy which ensures that you progress through the lessons and build on previously-learned materials.
Module A2 Consolidation features
1 study guide (8 chapters with exercises, dialogues, grammar tutorials & vocabulary)

35 classroom video recordings

24 audio recordings

online flashcards

chapter tests
Master the Sproochentest Oral Exam consists of 4 modules with which you'll learn:
The exact content and procedure of the Sproochentest (Oral Exam & Listening Comprehension Exam)
How to best answer the different types of questions you will be asked
Useful vocabulary that will help you express yourself about a given topic
A framework with top tips on how to describe a picture
To improve your speaking skills and pay attention to your pronunciation

To speak with ease and increase your confidence
Your Instructor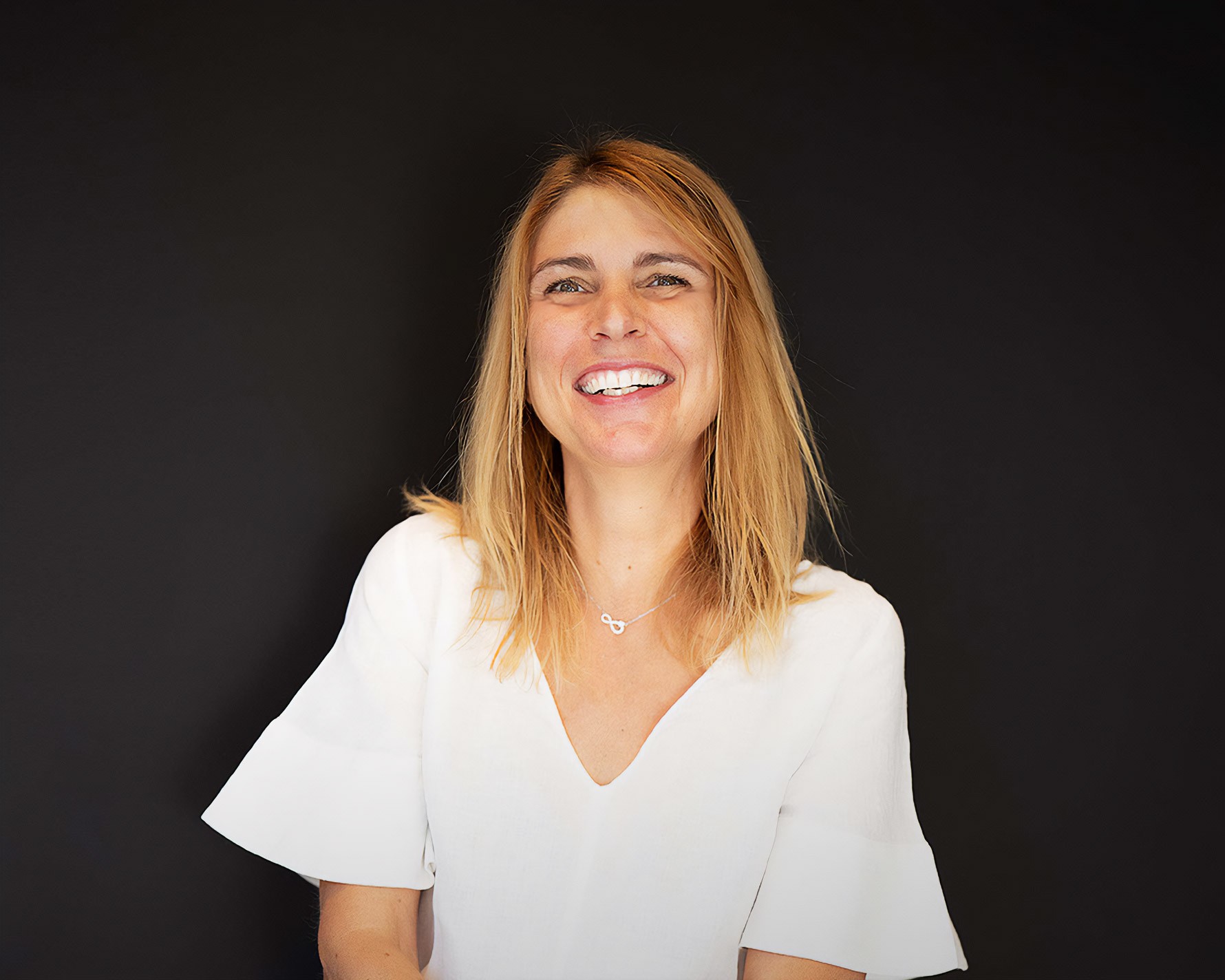 Moien, I'm Anne, the founder of Luxembourgish with Anne and the language coach. I am truly dedicated and passionate about teaching and Luxembourgish. Since 2012 I've helped thousands of students get real results with my proven methods and learning strategies. My aim is to work with you and ensure you develop your Luxembourgish language skills you need and ultimately reach your goals!


With this Self-Study Course I help you reach the required level to sit Sproochentest successfully!
"Your teaching method was unique and it was really privilege to learn from you! I also able to chat simple conservations with my luxembourgish friends and i feel more close to the country. It's a fabulous program!"
- Elif
What are the materials included in this course?
Study guide for each module: this is your starting point to dive into the language with vocabulary, grammar notes, pronunciation tips and plenty of exercises for you to practice what you are learning. Each chapter is designed to facilitate a daily habit of learning Lëtzebuergesch.
Classroom videos: think of this as your class time with Anne. Each chapter lesson of the Study Guide is supported with a video to highlight specific elements covered and also provide additional exercises. Watch them once, twice or even ten times, they are yours to revisit.
Audios: throughout each chapter you'll learn dialogs introducing you to new vocabulary. To speed up your listening comprehension and pronunciation we've created dialogs for you to access, working through your new vocabulary, grammar and tricky pronunciations. You can download them and hit re-play to practice continually.
Flashcards for modules A1 & A2: a great method to acquire new vocabulary - by working spelling and pronunciation. Completely portable so you can review and learn the words anywhere/anytime.
Chapter Tests for modules A1 & A2: an effective tool to test your knowledge at the end of each chapter. Even better? You can work them on your phone, tablet, computer where and when you want.
What will my lesson plan look like?
Modules A1 & A2
During the week, set aside 40 minutes a day to tackle:
1 lesson from the Study Guide along with the Video companion (30 minutes)
1 Audio companion (3 - 4 minutes)
Flash Cards (10 minutes)
This will take you from Monday through Friday. On the weekend, have a quick review and take the chapter test to check your progress (5 - 7 minutes).
Each module can be completed in 8 weeks.
Module Sproochentest Prep
During the week, set aside 40 minutes a day to tackle:
1 topic of the oral exam along with the video/ audio (25 minutes)
1 picture description (15 minutes)
This will take you from Monday through Friday. On the weekend, have a quick review of the 5 topics and 5 pictures descriptions.
This module can be completed within 5 weeks.
"The instructions are great and your notes are clear and helpful. We are excited to follow your course and it is making us feel a confidence we were lacking when we thought about studying Luxembourgish."
- Shruti & Sandeep Tripathi
Who this course is for:
Beginners or "false beginners" who want to apply for the Luxembourgish nationality.
Busy people: jobs, families or other obligations fill your days: with this course you have complete flexibility to learn anywhere, anytime and at your own pace

.
Who this course is NOT for:
People who are not self-driven learners and are not motivated to work through each module of the program in depth.
Looking for Results?
Our motivated students complete this course within 6 months
Course Curriculum
Introduction to the Course
Available in days
days after you enroll
Free Preview
Available in days
days after you enroll
Chapter 1: greetings & salutations
Available in days
days after you enroll
Frequently Asked Questions
When does the course start and finish?
This online course is completely self-paced - you decide when you start and when you finish. As soon as you've registered and paid you have access to it and can get started.
How long do I have access to the course?
Once you have registered for the course it will remain available for you to work online for 12 months. This way you can check back in when and if needed as you progress on to A2.
Are all the course materials online and how do I access them?
The materials for the course are available both on and offline. Upon registration, the course materials will be available to you via both the Teachable platform and IOS app which you can download onto your smartphone or tablet allowing you to work anywhere and at any time.
Can I see what the course is like?
Absolutely - on the course curriculum above you will find materials for lesson 1 available to preview. Simply click on the 'Preview' button for each to get a feel for what awaits you.
Is my account personal?
Yes - your account is for your personal use only. It is not to be shared with others. If friends or family are interested to learn Luxembourgish they will need their own account. Please be aware that any activity indicating account sharing will result in the account being locked until remedial action is taken. Repeated misuse may result in permanent loss of course access.
What if I have any questions?
Of course! Upon purchase of the course you will be able to post directly on Teachable any questions about the language or the content of the course and get answers from Anne.
If I pass my Sproochentest, does this course qualify for reimbursement from the government?
Yes, when you receive your results, just get in touch and we will send the necessary documents to submit for reimbursement.
Will I get a certificate of completion?
Yes, once you've completed the course, reach out to Anne at
[email protected]
and she will send it to you.
This course also qualify for a refund from the Ministry of Justice in Luxembourg once you have passed the Sproochentest!
Are you ready to start
your Sproochentest success journey?